Residential buildings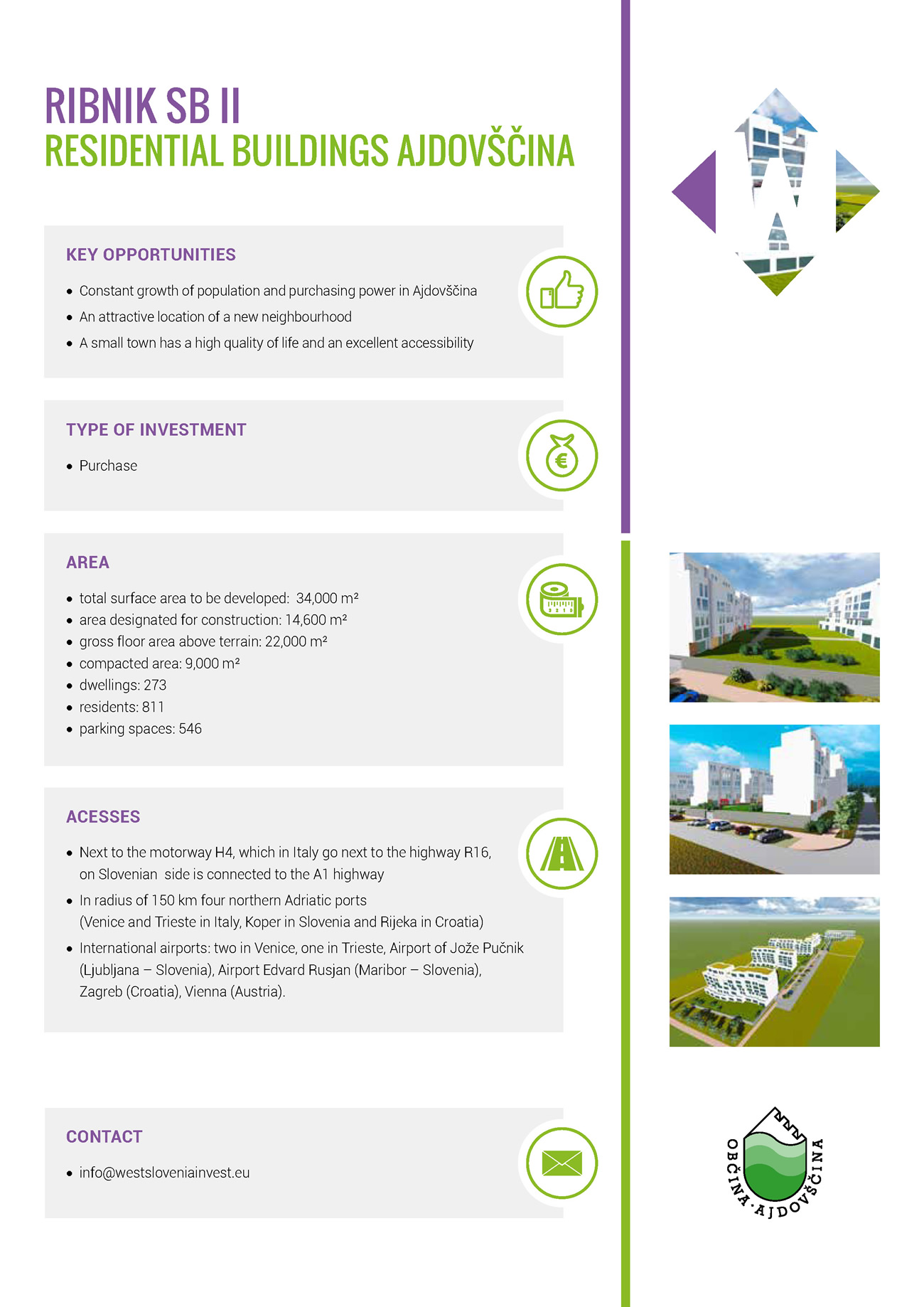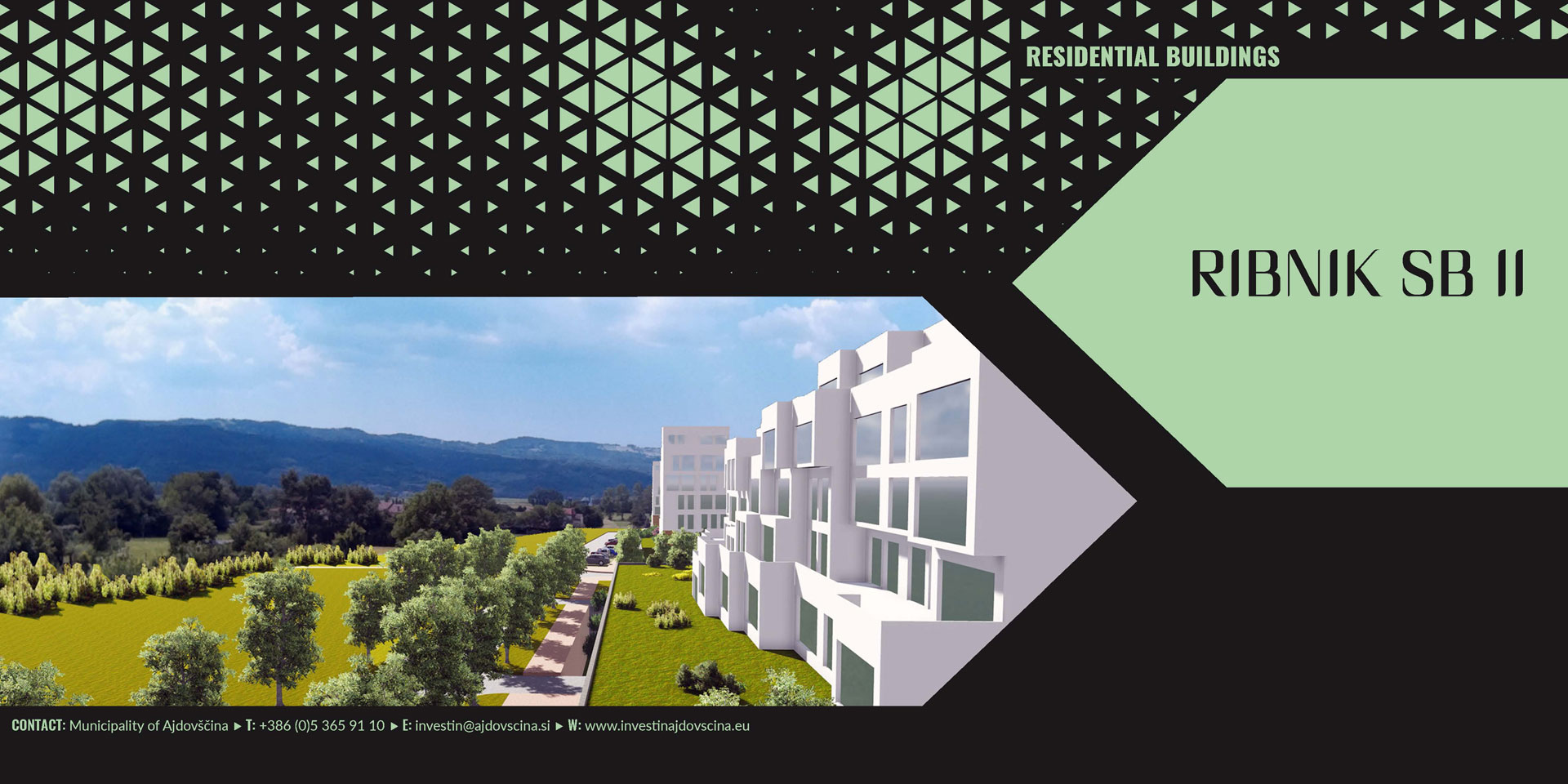 Residential buildings in the Ribnik SB II neighbourhood
The new neighbourhood called Ribnik SB II is located next to the roundabout as one is entering Ajdovščina from the east. It certainly enriches this particular area of Ajdovščina that is slowly taking on the features of a town quarter. Set in its immediate proximity are a shopping centre, the administrative unit, a retirement home, recreational facilities, a daycare facility and the new Šturje primary school. The day-care facility and school appeal especially to young families. The municipal detailed management plan (OOPN Ribnik SB II) from 2017 envisages the construction of nine multi-dwelling buildings on an area of 3.4 ha, of which 14,600 m2 are intended for construction. The green setting with the appurtenant infrastructure and facilities is supposed to house a total of 273 dwellings accommodating 811 people.
I. About the neighbourhood
Summary of the main technical characteristics and spatial planning information:
total surface area to be developed: 3.4 ha
area designated for construction: 14,600 m2
gross floor area above terrain: 22,000 m2
compacted area: 9,000 m2
dwellings: 273
residents: 811 (2.97 res./dwell.)
parking spaces: 546
II. Development of planned units
The residential neighbourhood Ribnik SB II can be broken down to three main construction phases:
involves the construction of five planned units, beginning in 2017/2018,
involves the construction of one planned unit and a sheltered housing related to the Retirement Home Ajdovščina, beginning in 2017/2018
involves the construction of the two final planned units, set to begin in 2022/2023.